DM7A - June 2012 Results and Pictures
---
DM7A - QTH Fichtelberg, JO60LK, 1207m ASL


Results by bands
Shortwave DM7A/p assisted low power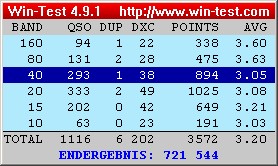 OPs: DM5JBN, DL3DTH, DH5FS

Microwave 23cm
Call	CScore	QSO	ODX	Loc	km	Avrg
DG3UH 	4707 	27 	SN7L 	JO91QF 	460 	174
DH1FM 	12435 	53 	HA5KDQ 	JN97LN 	542 	235
DH5YM 	14952 	74 	HA8V 	KN06HT 	693 	202
DL2MRE 	2975 	23 	OK2SRO 	JN89TM 	349 	129
DM1KL 	6543 	40 	OL9W 	JN99CL 	391 	164
DG2DWL 	7594 	40 	OM3RBS 	JN98KJ 	485 	190
+ serveral QSOs on bands from 13cm to 76GHz (Laser)
Comments
Shortwave: First time assisted. Again short of mults. But Spiderbeam worked marvelous.
Microwave: Nice QSOs on all bands. Some RainScatter and Laser-QSOs made it a successful operation.

Pictures


Spiderbeam worked better than it looked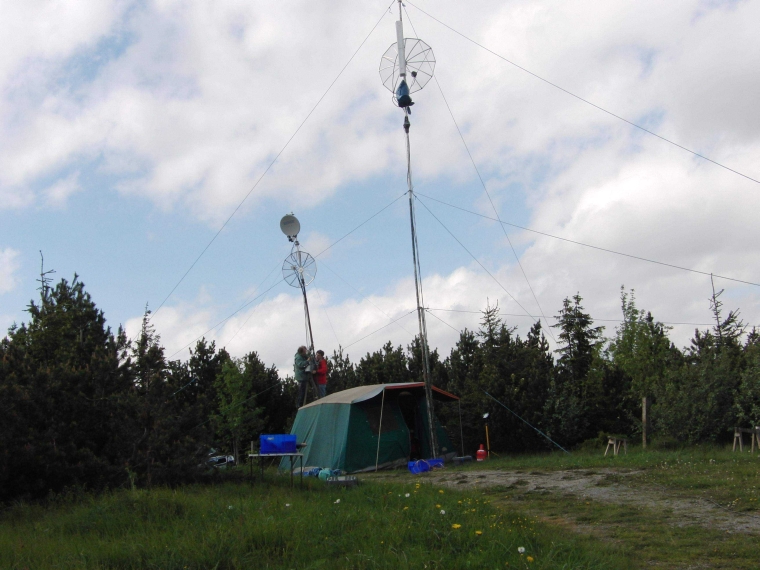 Microwave worked better than it looked as well...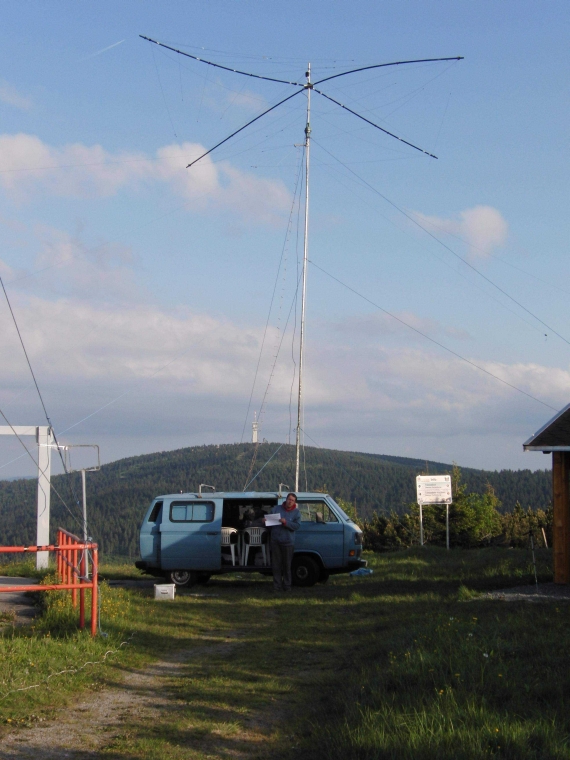 Spiderbeam at full height....with DH5FS showing...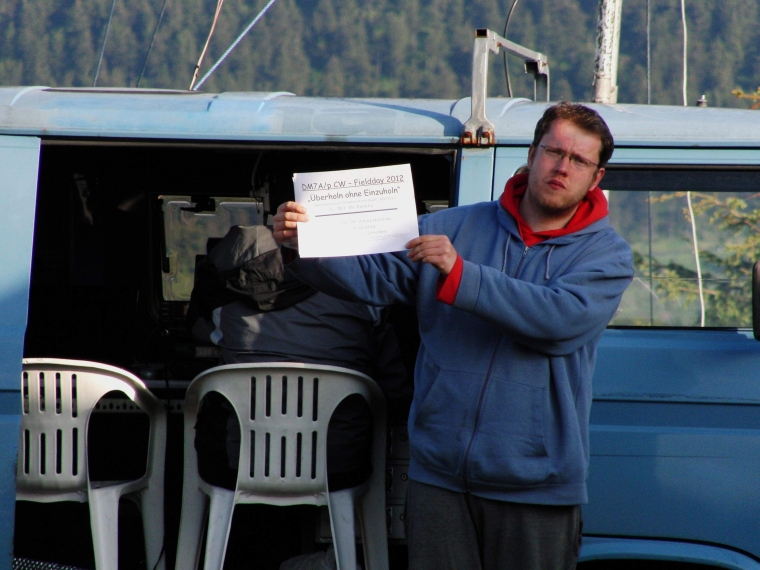 the motto!!! (Credits go to W.Ulbricht)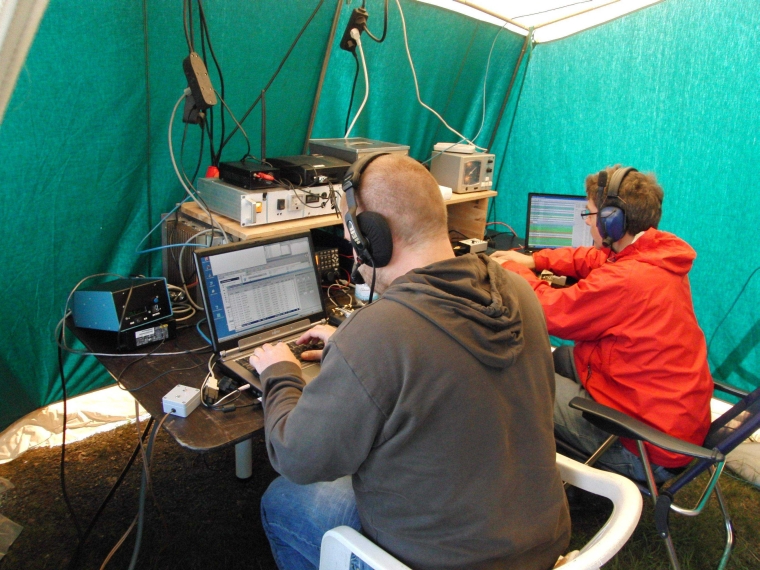 Serious microwave operating...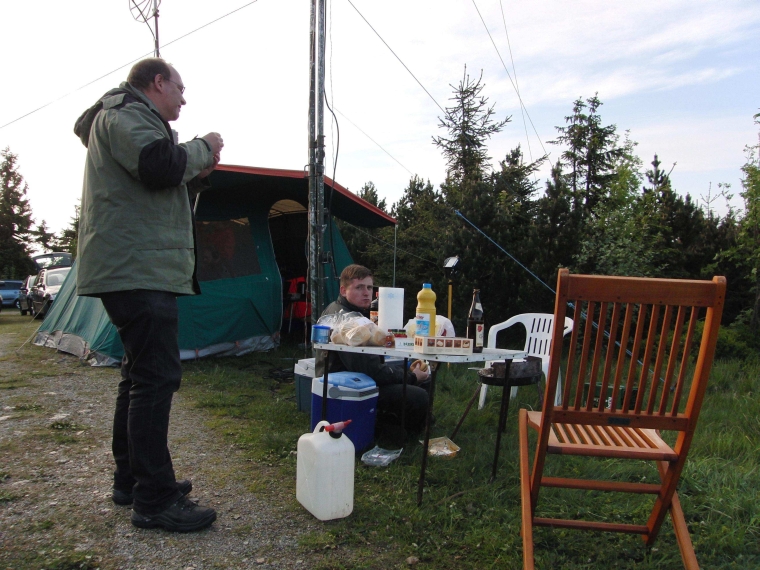 and serious barbecue...


---