DM7A - June 2011 Results and Pictures
---
DM7A - QTH Fichtelberg, JO60LK, 1207m ASL
Team June 2011

from left to right: Tilo, DH1FM - Hartmut, DG2DWL - Steffen, DH1DM - Mario, DH5YM - Seb, DM1KL - Fred, DH5FS - Tom, DL3DTH - Eddy, DM5JBN
Results by bands
Shortwave DM7A/p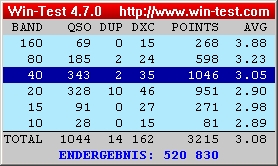 Microwave DM7A
| Band | QSOs | avg. km/QSO | claimed Score | ODX | Equipment |
| --- | --- | --- | --- | --- | --- |
| 23cm | 144 | 255 | 36077 | YU1LA - KN04FR - 848km | 1.4m dish + quados - 120W |
| 13cm | 44 | 229 | 9867 | HA8V - KN06HT - 693km | 1.5m dish - 60W |
| 9cm | 26 | 163 | 4084 | DK2MN - JO32MC - 452km | 1.5m dish - 20W |
| 6cm | 22 | 172 | 3799 | OL9W - JN99CL - 391km | 90cm dish - 8W |
| 3cm | 73 | 266 | 19207 | HA8V - KN06HT - 693km | 60cm dish - 5W |
| 24GHz | 18 | 78 | 1251 | OL4K - JO70TQ - 191km | 40cm dish - 1W |
| 47GHz | 7 | - | 203 | DL6NCI - JO50VI - 84km | 40cm dish - 10mW |
| 76GHz | 3 | - | 23 | OK2A - JO60JJ - 13km | 30cm dish - uW |
| Laser | 1 | - | ? | | |
Comments
SW: No EMC problems, also Tuner worked very well. We had a total lack of Es propagation on 10m, so vy low number of QSOs there. Also
low signals on the other bands. Still too low number of QSOs on 160m. All in all satisfying result.
MW: Rain scatter fiesta on 3cm. Also good DX on the lower bands. The new 1.5m dish on 13cm and 9cm seems to work better than the antenna before.
CU next time!

Pictures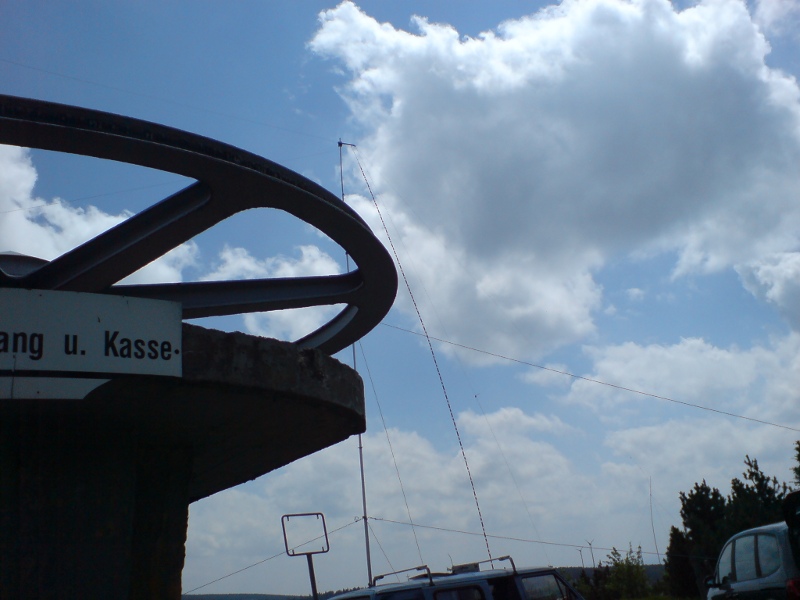 dual dipole 2*37m, 2*12m fed by 12m 450Z Wireman open wire feed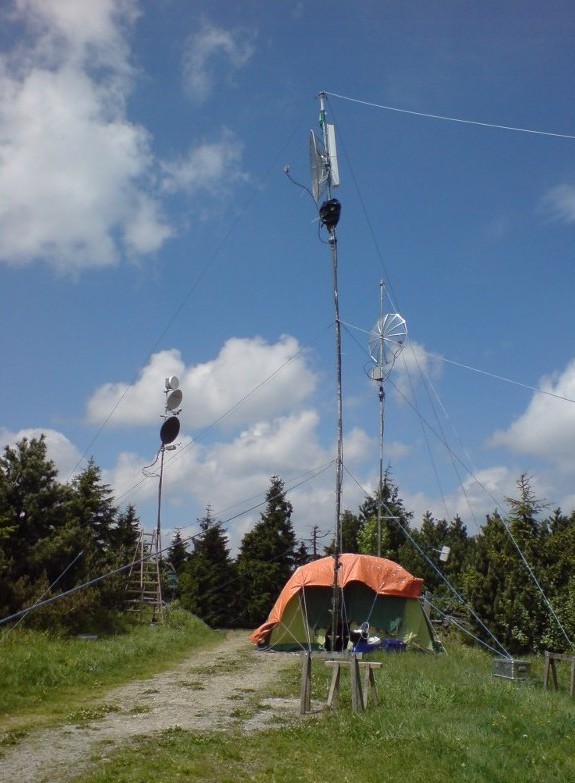 from left to right: 3cm/6cm/24G tower, in the middle 23cm, on the right 13cm dish


---